Join the movement for clean water and climate resiliency, share your videos now!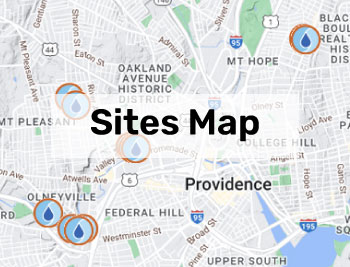 The Stormwater Innovation Center is enlisting volunteers and environmental stewards to actively engage with stormwater monitoring in urban communities. By using RainSnap.org to upload photos and videos of green infrastructure taken during storms, the functionality of these structures can be assessed. Community participation will result in more effective stormwater solutions, less flooding, and improved water quality.
RainSnap is funded through the Stormwater Innovation Center by a grant from EPA's Southeast New England Program (SNEP), through SNEP Watershed Implementation Grants managed by Restore America's Estuaries.
Recent Submissions: